Fresh Tamales Made Daily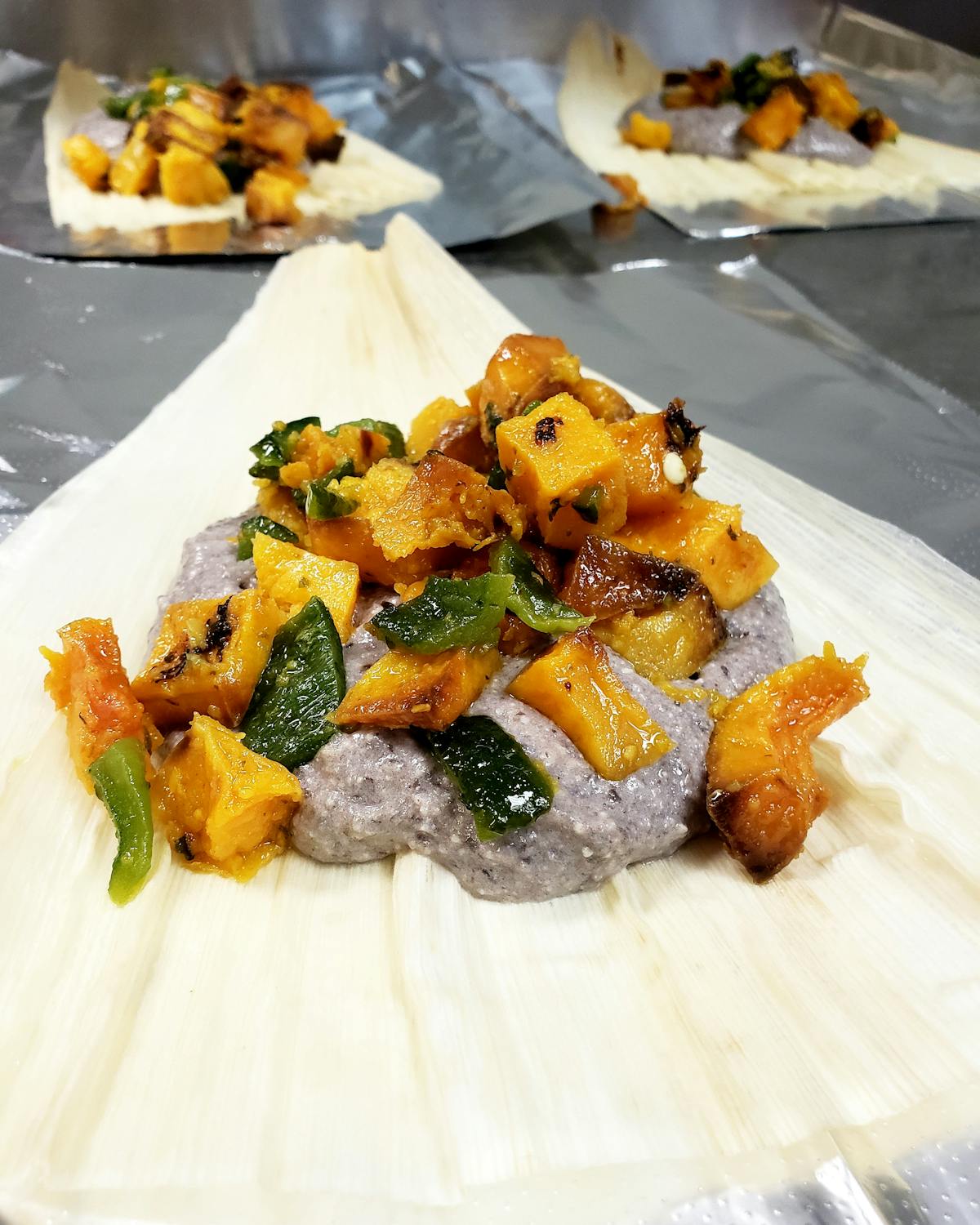 If you have never seen a tamale before they are steamed, this is how they look! All of our tamales are stuffed, rolled, and steamed in house DAILY!
Pictured is our Tamales Frijoles (black bean tamales) stuffed with butternut squash and roasted poblano peppers, steamed in a corn husk, topped with mushroom tomato sauce and goat cheese.